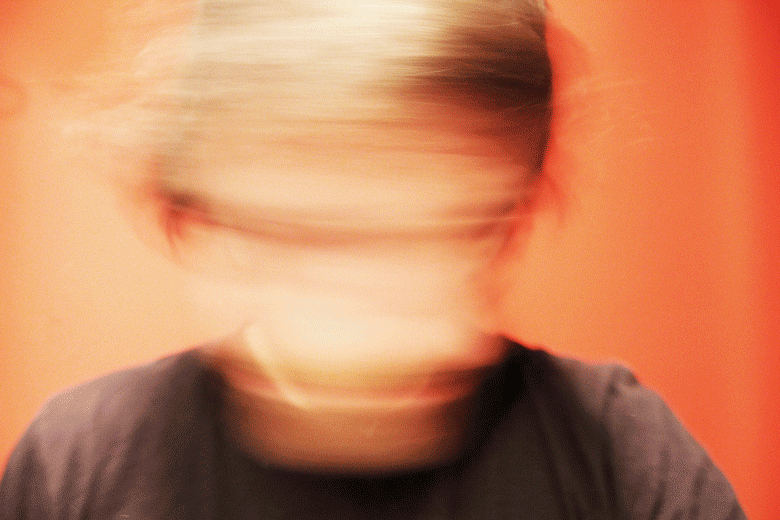 BIOGRAPHY — BIOGRAPHIE
Trained as a computer engineer, Serge Maheu has followed a more creative path that led him into arts and, therefore, to become a multimedia director. By bringing together his experience in film, animation, photography, sound & music, computer programming, mathematics, interactivity, electronics and design, Maheu's practice is cross-disciplinary. An avid-lover of moving lights, straight and obliques lines, squares, pixels and concrète, minimalist and repetetitive music. He is interested in creating innovative art based on a certain digital poetry while pursuing the relation of mankind with the digital world. He's open to fresh ideas, collaborations and new art (or non-art) explorations. He also enjoys the maple syrup that he produces with his father every spring, but that's another story.
— —
Diplômé comme ingénieur informatique, Serge Maheu a cheminé dans la vie sur les traces de la création qui l'ont fait aboutir dans le monde des arts et ainsi devenir réalisateur multimédia. Il aime toucher à tout dans sa pratique: vidéo, animation, photographie, musique et conception sonore, programmation, mathématiques, interactivité, électronique et design. Un amoureux de la lumière en mouvement, des lignes droites et obliques, des carrés, des pixels et de la musique concrète, minimaliste et répétitive. Il s'intéresse à la création d'œuvres novatrices empreintes de poésie numérique, tout en explorant la relation de l'homme avec le monde digital. Il est toujours ouvert aux nouvelles idées, aux collaborations et à l'exploration de nouvelles possibilités artistiques ou technologiques. Il aime aussi profondément le sirop d'érable qu'il produit avec son père chaque printemps, mais ça c'est une autre histoire.
OTHER WEBSITES — AUTRES SITES WEBS :
sergemaheu.tumblr.com
soundcloud.com/trecarre
[ARCHIVE] Blog about travelling: Un homme et sa caméra [2011-2012]
[ARCHIVE] Photoblog : SEMAHA Photography [2007-2011]
SELECTED ARTWORKS/PRIZES/DISTINCTIONS — OEUVRES SÉLECTIONNÉES/PRIX/MENTIONS
2017: Passage, artwork presented at Winter Festival of Light (Niagara Falls, Ontario, Canada)
2017: Passage, artwork presented at LUNA Fête (New Orleans, USA)
2017: Passage featured on PLD (Professional Lighting Design).
2017: Passage featured on Fubiz.
2017: Passage, installation présentée à Illuminart 2017 (Montreal, Qc)
2016: Hong-Kong Upside-Down présenté à Kabane77 (soirée de projection organisé par Le sémaphore).
2015: Le Monde Perdu, gagnant d'un prix Félix au gala de l'Adisq, catégorie Mise en scène de l'année.
2015: Hong-Kong Upside-Down sélectionné pour LA VILLE HORS DES SENTIERS BATTUS dans le cadre du Festival du Nouveau Cinéma (Montreal, Qc).
2015: Le Monde Perdu, mention dans Le Devoir pour une critique du concert.
2015: Reflectivism featured on The Creators Projects
2015: Self/Nature presented at Forward Slash art exhibition (Montreal, Qc).
2015: (glitch) Music for a Computer Classroom presented in video documentation format at Forward Slash art exhibition (Montreal, Qc).
2014: Self/Nature presented as part of Art + Other organisms exhibition at VAV Gallery (Montreal, Qc).
2014: Hong-Kong Upside-Down presented as part of In Transit at Rice Gallery Cubicle Video Space (Houston, USA).
2014: Montréal en Visages présenté au Quartier des Spectacles de Montréal dans le cadre du festival Montréal en Lumières (Montreal, Qc).
2014: 50 ans de la Place des Arts. Projet primé dans la catégorie Design événementiel du concours Grafika.
2013: 50 ans de la Place des Arts sélectionné pour être présenté sur les écrans de l'Espace culturel Georges-Émile-Lapalme (PdA, Montreal, Qc).
2009: Participation à l'émission Mange ta Ville (épisode Brut) sur ARTV. Invité en tant qu'artiste photographe sur le sujet de la photographie dans les lieux abandonnés.
2008: Mention dans le journal Métro.
2008: Photographie Réflexion sur l'abandon présenté à l'exposition Montréal industriel du Centre d'histoire de Montréal. Gagnant du prix coup de coeur.